Fluffy Yoghurt Pancakes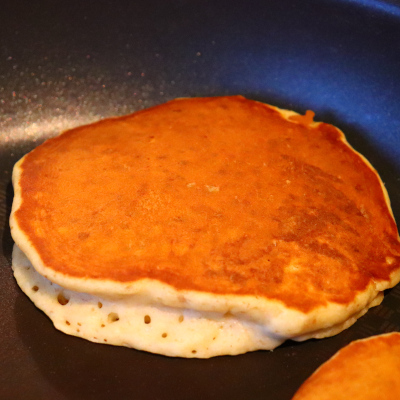 Preparation time: 10 minutes
Cooking time: 10 minutes
Serves: 4
Source: Adapted from Mountain Mama Cooks
Makes four pancakes, enough for one hungry person. If you don't have any yoghurt around, just replace the bicarbonate of soda with baking powder.
Ingredients
60 g plain flour
1 tsp bicarbonate of soda
¼ tsp salt
60 g yoghurt or plain soya yoghurt
60 ml milk or milk substitute
1½ tsp flaxseed meal soaked in 30 ml boiling water, ideally overnight
15 g olive oil or melted butter
Method
Mix all the things together and then fry.
Flip over when bubbles appear on the top surface, or when the base is browned.