Cheesy Leeks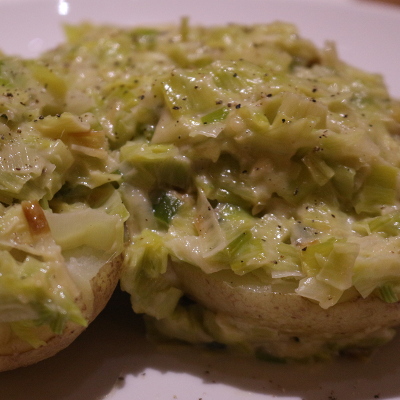 Preparation time: 5 minutes
Cooking time: 15 minutes
Serves: 2
Adapted from: River Cottage Veg Everyday, page 202
Ingredients
15 g butter
2 large leeks, or 4-5 small leeks
Thyme
1 tbsp double cream
50 g strong cheddar cheese, grated
Method
Chop the leeks by halving and then slicing.
Fry the leeks gently in the butter until softened. Add the thyme. Season with salt and pepper.
Stir in the cream and then remove from the heat.
Add the cheese and stir until melted.
Pile the mix on top of toast or a jacket potato.
Optionally, grill until the top is bubbling and browning.