Chai-spiced Sugar Cookies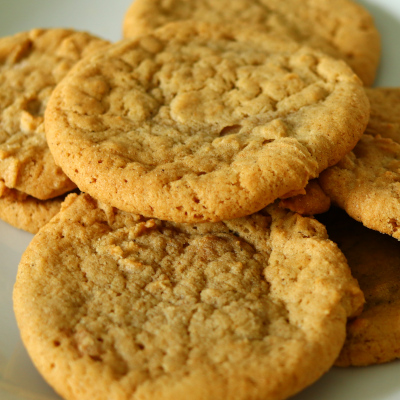 Preparation time: 15 minutes
Cooking time: 10 minutes
Serves: 15
Adapted from: Unknown
Remember to actually put some of the sugar and spice mix aside! The cookies are still good if you just want to chuck everything into one bowl, though.
Ingredients
350 g caster sugar
2½ tsp ground cinnamon
1 tsp ground ginger
1 tsp ground cardamom
½ tsp ground allspice
¼ tsp finely ground black pepper
225 g unsalted butter at room temperature
1 egg
½ tsp vanilla extract
350 g plain flour
1 tsp bicarbonate of soda
½ tsp baking powder
½ tsp salt
Method
Preheat the oven to 170°C.
Mix the sugar, cinnamon, ginger, cardamom, allspice and black pepper in a large bowl. Remove and set aside about 50g (about an eighth) for later.
Add the butter and use an electric whisk to blend until lighter in colour.
Mix in the egg and vanilla extract.
Add the dry ingredients and mix until combined.
Using two teaspoons roll the dough into balls and then roll those in the set-aside sugar and spice mix.
Bake for 8–10 minutes.